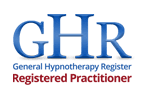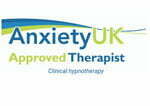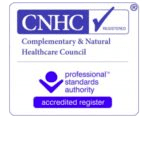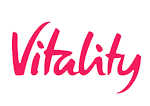 Jason Demant is a validated practitioner of the General Hypnotherapy Standards Council, an accredited member of the UK Complementary and Natural Healthcare Council and a recognised treatment provider for Anxiety UK. Jason Demant is a leading authority on counselling and hypnotherapy for addictions.
Are you struggling to cut down your unhelpful behaviour patterns, an addiction or substance use?
Do you have a desire to engage in a pattern which can feel strong or uncontrollable? This concern may be related to a drug, substance, food, a behaviour pattern or an aspect of your work or personal life.  When it looks like that concern is influencing your discussions or choices, it's time to learn how to move control back to you. Jason will give you skills to help you do that.
People seek help with a range of compulsive behaviours. These can include cannabis/marijuana, cocaine, food, nicotine, and other drugs or substances. You may see in your daily life an imbalance in your relationship to work, love, sex or aspects of work and relationships. Are you looking after yourself in healthy ways? Are your needs to relax, feel connected or deal with life's stresses and challenges, being looked after in healthy and balanced ways that feel good? 
You may have noticed feelings or shame, guilt about how to act or how you live aspects of your life. Feelings of guilt, anxiety, depression or shame, can be signs that something needs to be looked at. 
During Jason's expert sessions, you will work together to overcome what is challenging you at present. You will plan how to make changes. Jason takes a positive and 'strengths' approach to your growth and movement to improved wellbeing. You will also begin to find new ways to do well with challenges which will help reduce the role of that behaviour pattern or substance in your life.
Using hypnotherapy and other therapy techniques, you will soon have effective techniques to reduce your use of that unhelpful behaviour pattern or substance. Get in touch to find out more.
About Jason Demant
Jason Demant is a highly trained and experienced expert in rapid Clinical Hypnotherapy and NLP (Neuro-linguistic programming) therapy, working in the Harley Street medical district of London. For 10 years Jason has seen people from all walks of life make wonderful lasting changes. Clients appreciate Jason's approachable, down-to-earth and professional sessions.
"I have used Hypnotherapists across the decades, many times. Jason is very talented; he manages to focus on the important issues, without getting distracted by the tons of background information. Highly recommend." Craig, Hampstead.
Get in touch today and discuss how Jason will be able to help you too.
For more in-depth information about Jason Demant's approach to helping you reduce unhelpful behaviour patterns, simple get in touch for an informal initial chat. For some more information about some specific challenges click the links below:
Michelle
Cambridge
Quit Smoking Now! Programme
Jason, You have been very helpful. Changing negative habits for positive ones is really the key. The meditation exercises were great. But the most effective thing is to have someone to talk to. Rarely do you find somebody who takes you by the hand and shows you a way out. My breathing capacity has increased and this changes my whole personality. My children came last night and they asked me whether I have done a face-lift. Of course, the skin looks much better without a veil of smoke and depriving the cells of oxygen and vitamin C. I also became much more assertive.
Sam
London
Alcohol Reduction Therapy
Jason helped me to explore the causes of my negative issues and to develop strategies to ensure long-term term solutions. I 'm very happy to endorse him to anyone considering hypnotherapy. It worked for me! Thank you Jason.
Rebbecca
London
Panic Attacks and Stress Management 
I would highly recommend Jason to anyone. I have found it very difficult to find a way to get rid of my stress but after a few sessions of therapy with Jason I feel extremely at ease and stress free.
Elaine
South East England
Weight Loss and Emotional Eating
I wholeheartedly recommend Jason's method of coaching. It definitely helped me to cut down on my eating, and I'm also more aware of why I eat when I'm not hungry. In addition, I now have new ways of coping with stress.
Shoshana
New York
Change Behaviour Patterns and Anger Management
Jason enhanced the way that I think and the way that I view people. Because of him, I am more grounded, get less emotionally upset with people, and am truly living up to the goal that we had set during coaching; to become less judgemental of people and be more sensitive
towards other's feelings, and to learn how to communicate with people in way that will make me more effective in receiving what I want. I really feel that Jason was a blessing from God.
Tracy
London
Weight Loss and Emotional Eating
Thank you so much for your support and guidance. You were truly an ally in helping me define my goals and structure my thoughts, beliefs and actions towards living each day with more fulfillment and efficacy. Thank you for your remarkable skills, support, accessibility and guidance via our conversations and e-mails these weeks. You have been an incredible and effective coach and a supportive ally who has fuelled my inspiration and provided me with effective tools. I highly recommend you.
Clinic Locations
Jason Demant's main clinic is located on Devonshire Street, W1W 5DT in the heart of London's Harley Street Medical district. Jason also sees clients in Golders Green and Kentish town.
Would you like Jason to call you back for an initial chat? Use this contact form below
Let's work together to bring you more happiness, calm and fulfilment.
Sessions are normally once a week and last 50 minutes. Please let me know if you would prefer a different structure. I normally work session by session and do not insist you must pre-book a certain quantity of sessions. 
The majority of clients will have between four and 12 sessions. Some have fewer and some will have more. Not all challenges are the same and no two clients are the same either. For example, some phobias may need just one session, whilst other phobias many require more. Addictions such as reducing drug dependency or overeating will normally require at least three or four sessions. 
My standard smoking cessation programme (as outlined here) is fixed at two sessions. 
I advise perspective clients to book a session and then book session by session. However there are reductions for block bookings.
I offer you a free initial consultation, by phone, under no obligation. All session prices include free support by email between sessions. I work in London's Harley Street Medical district. 
Fees (Sessions are for 50 minutes except for smoking cessation):
Clinical Hypnotherapy: £90
Book six sessions: £495
Smoking Cessation (2.5 hours): £245
Hypnotherapy (sometimes called hypnosis) is not only perfectly safe, you will find it relaxing and calming. You will hear everything said and sometimes may be asked to respond to questions as well. Unlike stage hypnotism shows, which are about entertainment, during clinical hypnotherapy you are in complete control and able to open your eyes if you wish to. 
It is rare to find someone who can't be hypnotised. Have you ever daydreamed or concentrated on a book or TV show? Those are experiences very similar to the hypnosis trance state. Your mind was focussed and open and receptive to the information you were taking in. Hypnotherapy is simply when a trained and qualified expert guides you gently into that feeling of calm relaxation. Hypnotherapy involves structured visualisations or speaking to you whilst in this peaceful state. It is amazing how effective hypnotherapy can be.
With all clients I use a range of therapy techniques. These may include Mindfulness based tools which aim to train the mind to let go of past and future worries and concerns. I use NLP (Neuro-linguistic programming) and aspects of Cognitive Behavioural Therapy to challenge and change rigid or unhelpful thought patterns and beliefs. This means that some sessions may not have any hypnotherapy component. You can request that I primarily use one technique. 
For some challenges such as pain control, smoking or phobias, primarily I will use hypnotherapy. However I will always make use of other therapy exercises and techniques to ensure you see long lasting real results. No question or concern is too small, so please ask more about how I work.
Don't believe any therapist who tells you they can 100% guarantee success. All therapeutic work is really a partnership between me, the therapist, and you, the client. I give you tools and work very hard to help you see things differently and gain resources. However whatever changes you wish to see will ultimately be carried out by you. You are responsible for your decisions, choices and mindset.
Though I cannot guarantee results, I feel confident that you will benefit greatly. If you are motivated, wonderful changes should hopefully result. This is why many packages do have a 30 day and in some cases, a 90 day, refund satisfaction guarantee. My smoking cessation programme includes six month support.
Jason Demant's Qualifications
Jason has over ten year experience seeing clients from all walks of life in London. Jason has a
background in teaching, mentoring and youth work. Jason volunteered and worked for three of
London's hospices. During this hospice work, Jason managed teams providing informal counselling
for patients and family members towards the end of life and informal bereavement support. As well
as seeing patients himself, Jason provided pastoral support for hospice staff members, enabling
them to gain resilience and avoid burn out.
Qualifications
Diploma in clinical hypnotherapy, counselling and Neuro-linguistic programming (NLP) from Life Matters Training College, based on Harley Street, London.
Fully insured and a validated practitioner of the General Hypnotherapy Standards Council and
member of the General Hypnotherapy Register.
Practitioner certificate in Mindfulness Based Cognitive Therapy (MBCT)
Certified Life Coach and NLP practitioner with hundreds of hours of clinical experience
Mindfulness practitioner and instructor
Jason Demant is down-to-earth, easy to talk to, ensuring a very professional approach which
includes common sense and a positive outlook. Jason is here to help you. Get in touch for an initial
chat today
London Session Packages and Fees
(Sessions are for 50 minutes)
Your Initial Phone Consultation:
£90
(Book six sessions: £495)
Jason Demant is down-to-earth, easy to talk to, ensuring a very professional approach which includes common sense and a positive outlook.
Clinic Locations
Jason Demant's main clinic is located on Devonshire Street, W1W 5DT in the heart of London's Harley Street Medical district. Jason also sees clients in Golders Green and Kentish Town.