Is Cocaine Negatively Affecting Your Life?
Do you use cocaine on weekends or also during the week? Has your cocaine use been 'recreational' and manageable, but now has begun to feel out of control?
Is cocaine affecting your health, relationships, work or your ability to function?
'I have over ten years experience helping clients with addictive patterns. My Approach is down to earth and practical. You will see changes you didn't expect.'
Jason Demant. L.M.T.C.P.H. GHR reg. GQHP
Clinical Hypnotherapist and Addictions Specialist in London
Cocaine Use Checklist

Quiz
If you experience any of the items listed below, on a regular basis, you may have a dependency on cocaine.
Do you feel guilt, shame or embarrassment about your cocaine use or its consequences?

Do you find it hard to socialise without cocaine or that your social circle has changed?

Are you noticing an increased tolerance for cocaine compared to when you started?

Do you continue to use cocaine even when it causes problems with relationships or work?

Have you lied or hidden your habit or its extent from close friends or loved ones?

Do you use cocaine to numb your emotions, or 'self medicate' when feeling stressed?

Have you tried unsuccessfully to cut back on your cocaine use?

Have you gotten into situations with the potential of harming yourself or others (for example driving) or you have been in trouble with the law due to cocaine-related problems?
Talk directly to Jason Demant about the help you
Need
---
Email or phone today. Book your free initial consultation.
Email: jason@jasondemant.com
Phone: 07504742606
I hold a diploma in clinical hypnotherapy, counselling and Neuro-linguistic programming (NLP) from Life Matters Training College, based on Harley Street, London. I am a certified Life Coach and NLP practitioner with hundreds of hours of clinical experience.

I am a validated practitioner of the General Hypnotherapy Standards Council and member of the General Hypnotherapy Register.

I am a member of the NHS Directory of Complementary and Alternative Practitioners (NHSTA), taking referrals from GPs and dentists.

I am an accredited member of the Complementary and Natural Healthcare Council UK.

I am a recognised treatment provider for PruHealth private medical insurance.

I teach and supervise a specialist training course for health professionals and hypnotherapists in life coaching and NLP interventions for weight loss and emotional eating.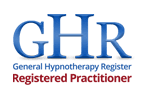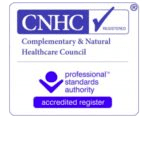 How do I help you Reduce Cocaine Use

?
Successful long term cocaine reduction is a process of change, involving a number of steps.
You may use cocaine socially and you would now like to reduce that down. Alternatively you may feel that you have developed a cocaine dependency.
We will work together, helping you to overcome cravings and plan your cutting down or stopping taking cocaine. Our main work will be to look at the reasons why cocaine may have moved from being 'recreational' to instead feel like it has become an unwelcome addictive pattern. 
There can be shame or feelings of failure associated with cocaine addiction. Often a habit can become a secret, kept from others. I can help you address all aspects of your cocaine habit. I listen and support. I never judge anything you have done or anything you might say.
The main work we will do together is examining your relationship and patterns of use of cocaine. What is the role this substance has begun to play in your life?
When and with whom do you use it? Do you use it to help you socialise or 'do well' at work or in social situations? Do you find that you reach for cocaine when stressed? How much of a role does a desire to feel confident and less self-conscious play in your habit?
We will look at the underlying reasons for your habit. You may find that the underlying issues also really need to be addressed.
For example, has cocaine begun to function as your way of avoiding important life issues? Do you ever use cocaine to numb yourself or suppress emotions and feelings that are uncomfortable?
We will find new ways for you to do well with challenges and thereby reduce the role of cocaine in your life. We will also decide whether reducing consumption is the goal or complete abstinence is preferable. This is something we decide together and ultimately is your decision.
If you use cocaine on a regular basis, decreasing or stopping may require a plan.
Withdrawal symptoms can be physical and psychological. If you use cocaine often, you may experience hand tremors ('the shakes'), sweating, anxiety, restlessness, insomnia (difficulty sleeping), for example. It can take a number of weeks to fully recover if you have a high level of consumption. If cocaine was often associated with drinking alcohol or socialising, we will talk, in depth about how to do well, and enjoy a night out, but without cocaine. You will be fully supported.
Even if you are a moderate cocaine user, you may also experience some withdrawal symptoms. Often these will be more emotional and psychological than physical. This is since you have developed some emotional dependency on cocaine, using it like a 'crutch'. It is important to deal with these too.
You were not born needing cocaine to function. It is time to find alternative ways to deal with life's ups and downs. It is also important to consider other ways to feel happy, confident and nurture your well-being.
Cocaine can be used to avoid addressing and working towards those things you truly want out of life. Without cocaine, I will support you, if needed, to re-discover confidence and remind yourself of all those goals you once wanted and those gifts you have to give to the world around you.
Moving from dependency or addiction will signal for you a movement in a positive and optimistic direction.
Book individual sessions. A package of sessions is more cost effective and includes extra benefits and my confidence refund guarantee

.
In-person sessions with Jason Demant in London. Also via Skype/online platform
Benefits you receive from booking a package of four or six

sessions
Following your free initial phone consultation, you will be asked to keep a diary of your cocaine use for a few days and complete a helpful background questionnaire.
Your consultation will be by phone. It is a place for you to hear more about how I work and ask any questions, no matter how small. The call will also help you directly, focusing on your challenges. It should be a positive step for you on your road to recovering your old self. Helping you feel in control and more confident again.
And if, at the end of the consultation, you do not wish to book sessions, that is totally fine. There is no pressure and you are under no obligation whatsoever. 
Four or six powerful sessions of coaching, including therapy exercises and powerful hypnotherapy.
Though there is some structure, it is vital that sessions are about your unique needs rather than a generic approach. I have a results-driven focus.
Sessions are confidential and supportive and it is also important that you feel comfortable and able to talk about anything at all.
Based on the work we do together, you will take away your very own tailor-made Cocaine Relationship Plan.
I make this plan especially for you, individually. It summarises your personal challenges and solutions, as discussed, in depth, during sessions. Importantly, it outlines your unique strategies and tools. The insights we covered during your sessions.
It's your personal guide to staying in control around cocaine for future success. It's a resource for you to use for years to come. The value it gives you is enormous.
During your free consultation, I can explain more about this unique Plan.
I give you free, unlimited, email contact between sessions. Be in touch as often as you need.
I offer a 30 day satisfaction guarantee. 
If, after 30 days, you have attended sessions, carried out any assignments set, but still do not feel that you benefited from this programme, I will refund your investment. No questions asked. Book your free consultation to hear more.
In person session with Jason Demant last 50 minutes.
Sessions take place in a quiet therapy practice opposite Golders Green tube station, in London. As well as the London Underground, there are also good bus links and free parking close by. I see international clients by Skype and phone.
Weekend appointments available.
Individual sessions can be booked for a fee of £90
You can book an individual session and then choose to make that individual session the first of a package of sessions, thereby gaining the package rate.
Package of Four Sessions: £340
Package of Six Sessions: £495
Book your free initial consultation today
Email: jason@jasondemant.com
Phone: 07504742606
What benefits did you gain from sessions with Jason

?
Some Testimonials From Happy Clients
Summary of Cocaine Reduction

Packages
Your Four Session Package
£340
FREE Initial Consultation Session
Four Powerful Sessions of Coaching and Hypnotherapy
Your Tailor-made Cocaine Relationship Plan
Free, unlimited, email contact between sessions
30 Day Satisfaction Guarantee
Most Popular
Your Six Session Package
£495
FREE Initial Consultation Session
Six Powerful Sessions of Coaching and Hypnotherapy
Your Tailor-made Cocaine Relationship Plan
Free, unlimited, email contact between sessions
30 Day Satisfaction Guarantee
Book your Free Initial Consultation to discuss your

needs.
You can book individual sessions at a standard fee of £90.
Are you struggling to cut down your cocaine use?
Talk directly to Jason now about the help you need
Opening Hours
Monday-Friday
08:00 - 21:00
Disclaimer: The content on this site is for general information about our services. Please note that results are not guaranteed, and that results may vary from person to person.