At my North London practice I help clients reduce stress, anxiety, habits or an addiction using hypnotherapy
Expert Support for Lasting Change. I see clients in three locations in London. I am a member of the Box Tree Clinic in London's Harley Street District, W1W 5DT, a few minutes from Great Portland Street Tube station and close to Warren Street Tube station.
I also see clients in Golders Green (NW11) and Kentish Town (NW5). Weekend hypnotherapy appointments available. Call or email today and book your free initial phone consultation.
Looking for a hypnotherapist to help you in North London?
Fees for London sessions. (Sessions are for 50 minutes except for smoking cessation)
Your Initial Phone Consultation: Free
Harley Street
Clinical Hypnotherapy: £115 (Book four sessions: £395)
Counselling: £70
Smoking Cessation (2.5 hours): £245
Golders Green and Kentish Town
Clinical Hypnotherapy: £80 (Book four sessions: £295)
Counselling: £60
Smoking Cessation (2.5 hours): £195
Book your free initial phone consultation. 07504742606. Email, phone or text today.
What Is Your Main Challenge

?
Below are listed some common challenges with which you may need help
Feeling Low, Lost or Fed Up

Overeating or Weight Loss

Control Alcohol Consumption

Pornography or Internet Addiction

Addictive Patterns Around Technology or Social Media

Finding it hard to focus or feel in control at work or home

Getting angry or anxious too often or too quickly

A phobia, such as heights, claustrophobia, flying, or meeting new people
Which Services Do I Provide?
Click on the tabs below to discover more.
I hold a diploma in clinical hypnotherapy, counselling and Neuro-linguistic programming (NLP) from Life Matters Training College, based on Harley Street, London. I am a certified Life Coach and NLP practitioner with hundreds of hours of clinical experience.

I am a validated practitioner of the General Hypnotherapy Standards Council and member of the General Hypnotherapy Register.

I am a member of the NHS Directory of Complementary and Alternative Practitioners (NHSTA), taking referrals from GPs and dentists.

I am an accredited member of the Complementary and Natural Healthcare Council UK.

I am a recognised treatment provider for PruHealth private medical insurance.

I teach and supervise a specialist training course for health professionals and hypnotherapists in life coaching and NLP interventions for weight loss and emotional eating.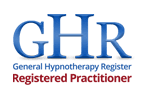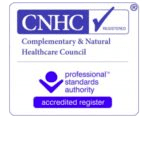 What were the benefits you gained from hypnotherapy sessions with Jason

?
Some Testimonials From Happy Clients
"My approach is down to earth and practical.
Work hard, supporting you to gain skills and
insight. You will see changes that you don't
expect."
JASON DEMANT
Harley Street Clinical Hypnotherapist and Addictions Specialist in London
Testimonials From Happy Clients

.
Talk directly to Jason Demant now about the help you need
Email or phone today. Ask any questions you have or book a free initial consultation.
Opening Hours
Monday-Friday
08:00 - 21:00
Disclaimer: The content on this site is for general information about our services. Please note that results are not guaranteed, and that results may vary from person to person.